Guide to Bibliotheca´s Customer Center
View your assets, create, edit, and close your existing support cases and view historical cases.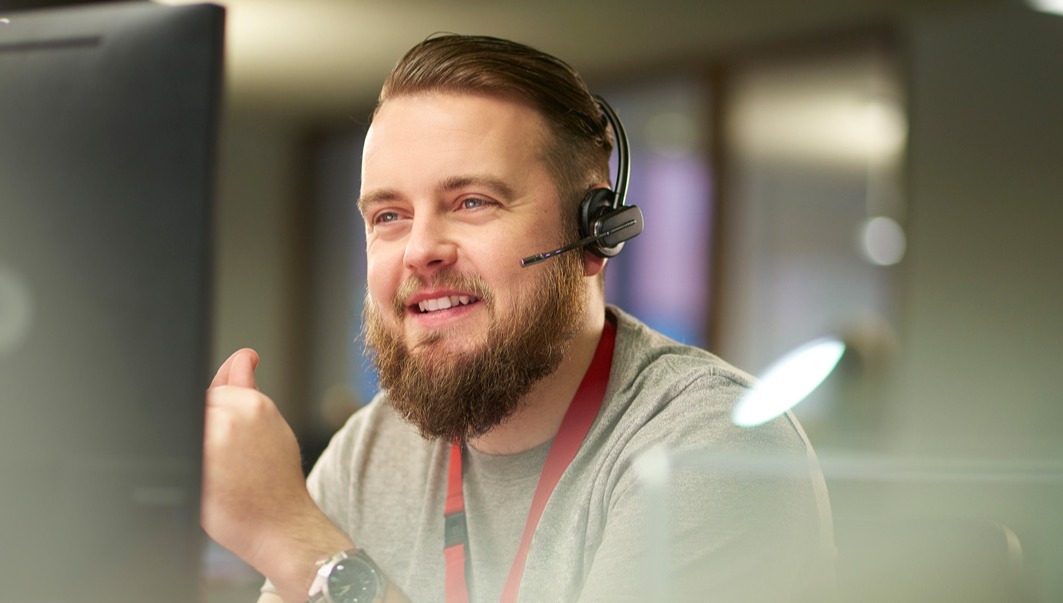 Welcome to Bibliotheca's Customer Center.
When you are a customer at Bibliotheca you have access to Bibliotheca´s personalized Customer Center.
Here you have the complete overview over your support cases. You have the option to create, and view and close historical cases.
If you have not yet registered, you need to access our CUSTOMER CENTER, see instructions below.
REQUEST TO CUSTOMER CENTER - STEP 1
You'll be taken to a webform, which will ask you for your email address, phone number, library name, then your name and position.
In the incoming field write your purpose in this case:
"Hi, please give me customer center access."
Please do not report any case issues in this field.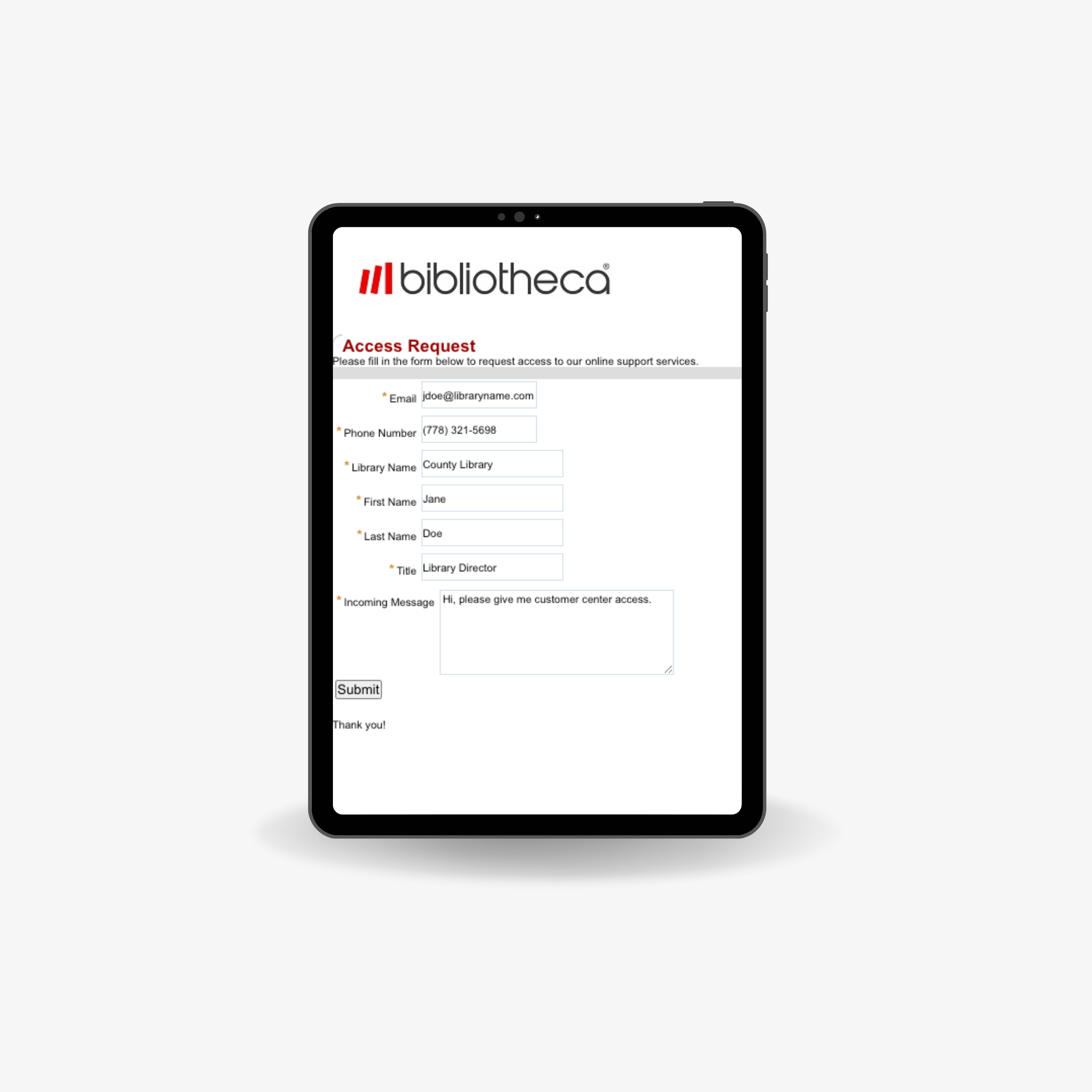 REQUEST TO CUSTOMER CENTER - STEP 2
When submitting the form, a notification to Bibliotheca support will be created. An e-mail invitation will be sent to you.

Please click on the link named, "Set NetSuite Password," to complete your registration.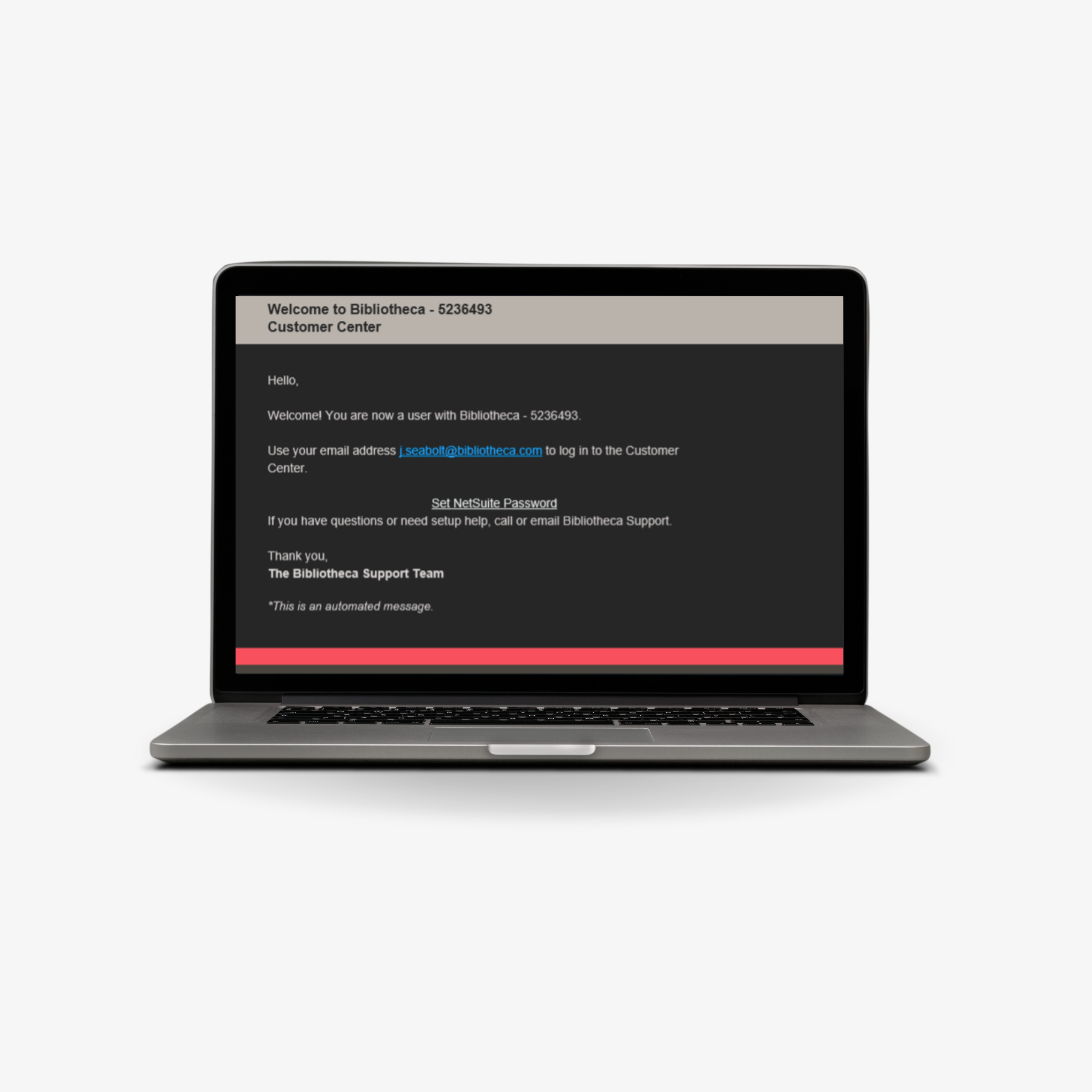 WHEN YOU HAVE COMPLETED YOUR REGISTRATION, YOU CAN LOG INTO THE CUSTOMER CENTER
ONCE LOGGED IN:

View your assets
Once logged in, you will be taken to a home page. From this page you can look at your assets and create or edit cases. To view your assets, click on the "Assets" link – this can be found under Customer Record link - Assets.
If you want to create a case for any of your assets, click the "Create New Case" button to the right of each asset.
WATCH THE STEP-BY-STEP VIDEO ->
STILL NEED HELP? TALK TO OUR TEAM!
We would like to tell you about all the benefits that our support can offer.
support-uk@bibliotheca.com